Skip to Content
Handling Pool Renovations in Myrtle Beach & Columbia, SC
Sometimes, a basic repair or service is not enough to restore your pool. If you desire a beautifully updated look, or your pool needs an overhaul, Lanier Pools and Spas offers pool renovations. The process involves more than replacing broken tiles. A renovation is an opportunity to recreate your swimming pool and customize it to fit your current style and preferences. Our company has been in business since 1998, and our decades of working as pool service specialists have given us extensive skills and knowledge in how to enhance your pool. We proudly provide customers with pool renovation services in Myrtle Beach, SC, Columbia, and surrounding areas, including the entire Grand Strand.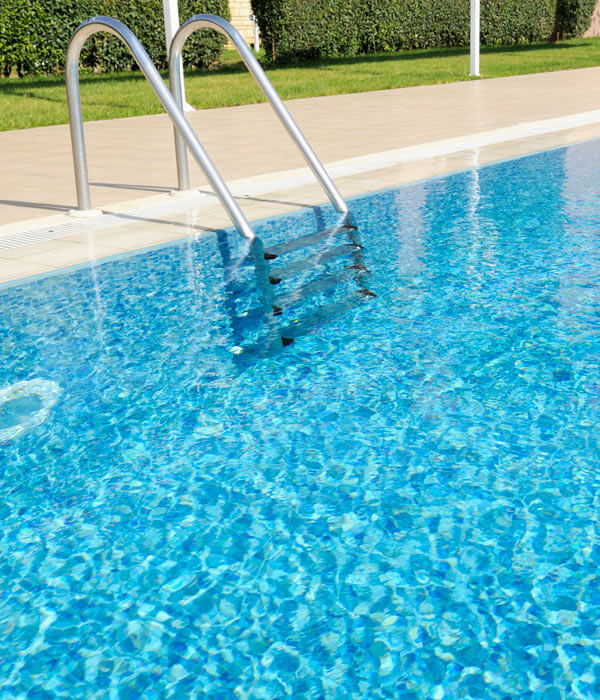 Custom Pool Redesign & Remodeling Services
A pool renovation is an outstanding way to give your pool a facelift. Lanier Pools and Spas can modernize your pool's look and design. Residential pools are typically made with a cookie-cutter design, lacking any custom features to give your pool a unique or personalized look. With our help, you can update all the features and surfaces to give your pool new life with slides, lighting upgrades, liner replacements, and other enhancements for your family and guests to enjoy. Our goal is to provide renovation services that ensure you get the perfect outdoor oasis with a fully customized design upgrade. Here are some examples of options to add to your pool renovation:
Modify your pool's design to change its depth, style, or shape
Convert your pool to a vinyl liner or replace the liner for safety and aesthetics
Add accessories like updated filter pumps for better efficiency, slides, and automatic pool covers
Replace or repair your deck area, making it more comfortable and aesthetically pleasing while you lounge by your pool
Add fountains, lighting, or a waterfall to make your pool design more luxurious
We Will Help You Enhance Your Pool
A pool renovation project might seem overwhelming when you start it, but it does not have to be as stressful because Lanier Pools and Spas handles all the details. Our team has ample experience and expertise in all the necessary steps to ensure your renovation goes as smoothly as possible. We will help you select which materials and supplies you need and make sure they fit within your budget. While we strive to be cost-effective, we do not sacrifice quality. Every project deserves the industry's best products and materials. With quality comes the best value in terms of durability and appearance. You will get a beautiful new design that lasts for years to come.
Schedule Pool or Spa Service at Your Home or Business